Schuylkill Appraisal Services is a professional appraisal firm with offices in Pottsville, Schuylkill County, Pennsylvania. We offer prompt attention to your appraisal request and reasonable turn times. We make every effort possible to make your deadline! We are tech savvy and you can order your appraisal by phone, fax or online.
2880 Pottsville-Minersville Hwy Suite 144, Minersville PA 17901
(570) 622-6006
We cover all of Schuylkill County, Pennsylvania. If you have questions regarding appraisals, just give us a call or send an email. Clicking the button to "order" will send you to a form that will ask you a few questions about the property. Once you submit that form, Tonia will contact you to discuss your specific appraisal needs and give you a quote on price.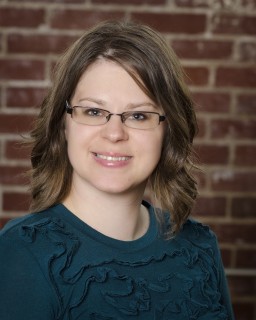 Tonia Jordan, Certified Residential Appraiser
Tonia has a bachelor's degree and a flair for numbers and detail! Tonia earned her Certified Residential Appraiser's license in 2014, after training under a supervisory appraiser for several years. If you call to schedule an appraisal, chances are you'll be talking to Tonia!
Tonia is a Certified Residential Appraiser, which means she can appraise residential properties and land, and multifamilies or investment properties with 1-4 units. If you need an appraiser for a commercial property or over 5 units, we can still help you find one.
We also have appraisers we contract out to as needed for specialty jobs.
Testimonials
" Ive had the displeasure of working with several realtors to find my forever home for myself and my children. Mostly overconfident realtors who are just there for the money, without getting to know me or my taste in homes. Thankfully I was given the contact number for Ramus Realty. Meeting Kathy McBride was a truly wonderful experiance. She showed me many different style homes that could accomodate my family. She asked and understood my wants and needs. I'm so overjoyed to say she has found me my forever home. It was so quick and painless. For anyone looking for a realtor Kathy McBride is the best. You cant do better than her/ Ramus. Thank you for everything! "
- Kate Foy
" Simply the BEST I contacted Erica after a HORRIFIC experience with another real estate company. I asked for Erica's help in finding a buyer for my home that was in a Short Sale process. Erica was nothing short of PHENOMENAL. She stepped in to assist me through an extremely stressful situation. She is PROFESSIONAL, KIND, PATIENT, and UNDERSTANDING. She is extremely knowledgeable. She quickly found a buyer, worked with my bank, secured the sale, completed all paperwork, and sent an attorney to have me sign the closing paperwork. Erica took me through one of the most stressful of events, and relieved my stress. Erica Ramus is truly SIMPLY THE BEST! "
- KimAlyse Popkave
" I can't say enough about my realtor Nadine. She went above and beyond everything for me to purchase my new forever home. I'm so grateful for her in so many ways. I would highly recommend her to everyone I know who will be looking to sell or buy in the future. Not only did she know her job well but also the locations on where I was looking for homes at. I have never met someone as nice and sweet as Nadine. After talking with her the first time she was so in tune of what I was looking for. Even tho I felt like I was a pain to her she always had something positive to say. She would work around my schedule. I really hope the people at work appreciate her as much as I do. Thank you so much Nadine. After working with her I do consider her a friend. "
- Melissa Fisher
" My agent was an educated, determined, and thorough agent. She took me through the process with clear direction at every turn the deal to the home took. Thank you Ramus Realty Group for your unwavering dedication to sell my home. "
- Amanda Fox
" Excellent Customer Service! Evan was on point and got it done. He was quick to answer my questions. He made the selling my house a very smooth experience. I totally recommend him to any new buyer or seller. "
- Messenger
" Ramus Realty was able to guide my parents through the selling process and sold their home in 1 day for full asking price! My agent was very professional and I would certainly refer more clients to her and her brokerage. Thank you so much for all of your help! "
- Jordan Garcia
" Nadine, went above and beyond her job to find us our house. She understood our situation and treated us like family!! She walked me through everything and spent countless hours looking and even a 12 hour day looking, but we had fun, and yes that next day put a bid in on the house I now own. Thanks Nadine, I value you as a friend and a realtor!! "
- Mary Carlisle
" My agent at Ramus was a consummate professional through the entire home buying process, I could not have asked for more from a realtor. Every time I needed something he was there with an immediate response to address any questions or concerns I had. He was quick to book viewings for houses I was interested in and was more than accommodating working with my busy work schedule. From the time my offer was accepted through to the closing day he made everything go quickly and smoothly and was able to help me secure an excellent mortgage lender and great homeowner's insurance. 12/10 will recommend Ramus Realty to friends and family. "
- Kyle Hosler
" Nadine was a pleasure to work with for the sale of our home. She was extremely knowledgeable and was readily available when we had any questions. She made sure we had feedback after each showing and always made us feel at ease throughout the entire process. We knew our home that we were selling was being represented professionally. She also made the closing process a breeze. We would highly recommend Nadine to anyone who is selling or buying a home. She made the entire process as stress free as possible for us. We couldn't be more pleased. Thank you Nadine!! "
- Susan Noonan
" I cannot express how happy we are to have bought our home with RAMUS! Brittnay Earnest Jones is absolutely wonderful! She helped us find exactly what we were looking for. She made the entire process easy and answered all of our concerns with so much professionalism. At closing it was honestly such a wonderful warm experience that I will sincerely hold that memory dear to my heart for years to come. Thank you Ramus Realty Group! "
- julissa jimenez
" This was our second time working with Linda Springer form Ramus Realty. She is always professional, courteous and goes above and beyond whenever we are dealing with her. Linda is great to work with and I would highly recommend her to anyone looking for an honest, reliable realtor. Thank you Linda! "
- Little Bear
" My experience started with a simple letter I received in the mail from Ramus Realty asking me if I would be willing to sell my home. Unfortunately for me my father had passed away and I was named the executor of his estate and would have to sell his home. I contacted Evan Breisch with Ramus Realty and he was a pleasure to work with. I did have another realtor and an auction company take a look at his house to give me an idea of what a fair asking price would be but after talking with Evan he displayed a very positive upbeat attitude and was assuring me that the house was worth significantly more than what the other two were saying. I decided to work with Evan because of his knowledge and communication skills that impressed me up to this point. We listed my father's home for approximately $40,000 more than what other realtor said it would sell for and it was under contract for $12,000 more than full asking price in less than 3 days! Evan was absolutely a pleasure to work with, understanding with my particular situation,respectful and very knowledgeable of the current housing market. I would absolutely do business with Evan and Ramus Realty again! "
- Steve Skoff
" I saw a listing online so I called the listing agent both by email and by phone - - however I got no response. Then I remembered that about 5 years ago, Ramus showed me a property and though I did not purchase at that time, it was a good experience. Still not hearing from the listing agent I then contacted Ramus Realty who got back to me quickly - - and Brittnay was assigned to handle the property I was interested in. She helped me with a smooth transaction as I concluded the deal from viewing to close in less than 2 weeks. Very professional ... thanks to Brittnay and Famous Ramus! "
- Graduate Gemologist
" Linda Springer of Ramus Realty did a superior job in helping us sell my father's house. She answered all my calls and text messages promptly with the best advice we needed. Her professionalism is a direct reflection of her character, work ethics, and training from Ramus Realty. They put customer satisfaction first. I would highly recommend Linda and Ramus Realty! "
- Sheree Bashinsky
" My agent Jenny was over the top of what I expected. She worked efficiently and effectively to provide me everything I needed to get the house on the market and sold it in two days of listing it. I am thankful to her for making the entire process a breeze especially during a pandemic and hard time in my life. Ramus truly is a blessing and cares about you. "
- Wendi Raber
" Thank God we contacted Ramus Realty. Nadine was professional and kept things rolling smoothly and quickly throughout the entire purchasing and selling processes. She is a very kind hearted person who doesn't treat you like you're just a customer, she treats you as a close friend. We are so glad that we reached out to Erica when we did. Erica told us from the start she was setting us up with an agent who is dedicated to her work. Nadine did not fall short of that description whatsoever. If you're looking for a truly hard-working dedicated agent who cares about helping you sell or buy your home, then you need to call Nadine! She is the most down to earth person you'll ever meet! "
- Prudential Home Repairs
" We have been working with Ramus for a few years now! They stepped in to sell a home where another realtor failed. We've now bought 2 more houses with them! Erica is fantastic! She is more than just our realtor, she is our friend and helps look out for what is best for us! "
- Karen Richard
" I recently sold my home with Ramus Realty. It was under contract in 5 days and closed in 4 weeks. Tracey Kreiser was my agent and she was WONDERFUL! Always prompt, answered all my questions, took care of every detail, and very professional! I highly recommend her if you need an agent! "
- Jim Lykins
Previous
Next